Keep your customers or friends up-to-date with what's new and exciting on your website.
Create and manage distribution lists of email addresses and send messages to key contact groups.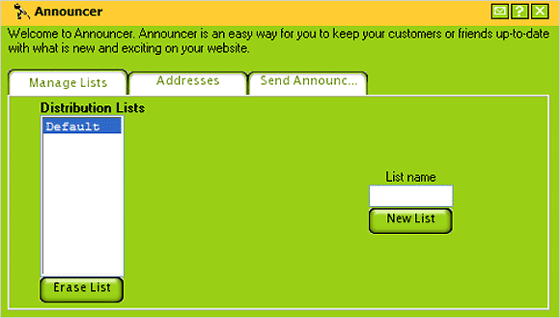 Create, delete, and manage Personal or Company mail accounts the easy way. The EasyMail interface allows you to manage your domain's email accounts. EasyMail setup is a full featured online tool that guides a novice user to easily configure email account features.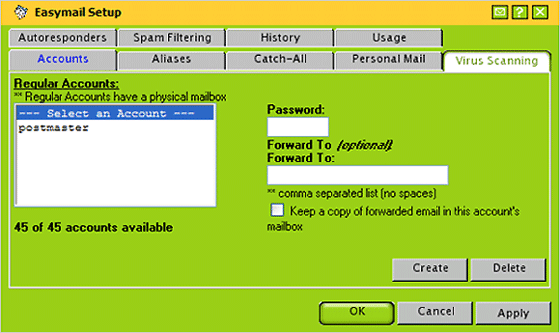 EASYMAIL AUTORESPONDER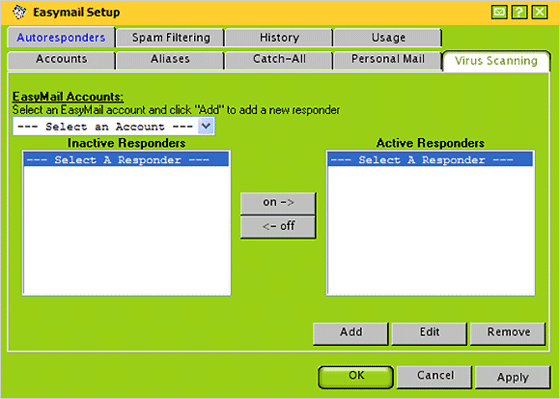 EASYMAIL SPAM FILTERING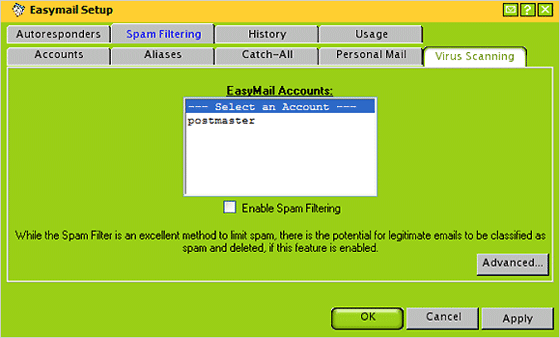 EASYMAIL ALIASES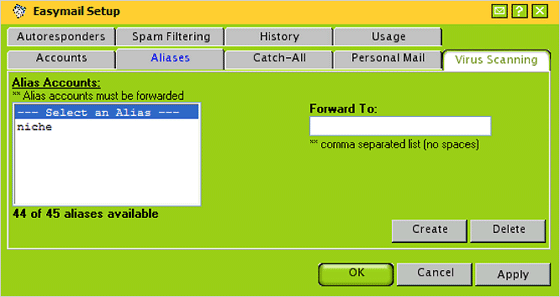 Personal Mail allows you to provide or restrict access to the Personal Mail application for your users.


Make an online store to sell your products! Set up an online store quickly and easily through a wizard-driven interface. Build catalogs, place items on sale, and process credit cards online with no programming or e-commerce experience required!


Allow customers to schedule appointments from your site.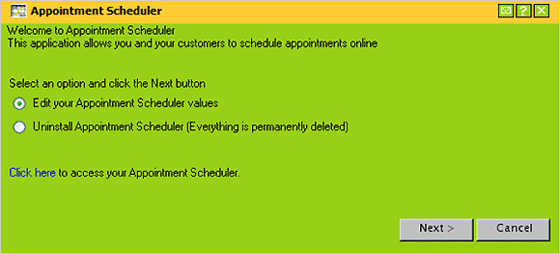 Set up your own Web Blog in minutes.


If you want to use Microsoft FrontPage to develop your website, you must first install FrontPage extensions. The FrontPage Manager function will automatically install the 2002 extensions for you.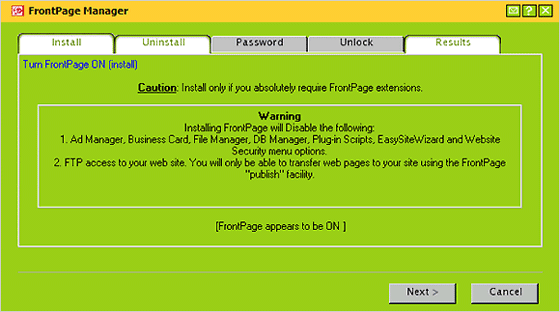 The Windows˘â Services Enabler allows you to use ASP, ASP.net, ColdFusion and ColdFusion MX files on your domain. Our system will process these files correctly only after you enable the appropriate service on your domain. If you have an SSL certificate installed on your domain, you can also enable secure services using the Windows˘â Services Enabler.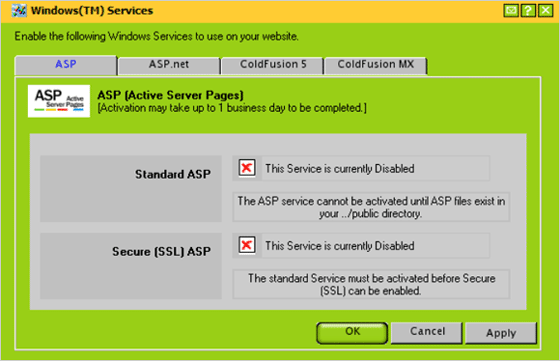 EASYSITEWIZARD
Create a website in three easy steps!
Design and publish your own professional website quickly and easily with no knowledge of HTML. Just add your own text and images and publish your website live!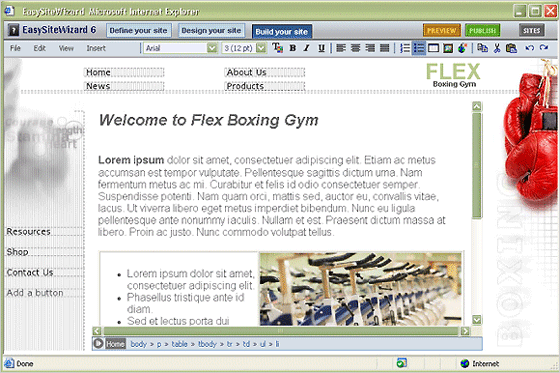 Choose from over 2,500 professionally designed Web site templates. (click here for actual samples)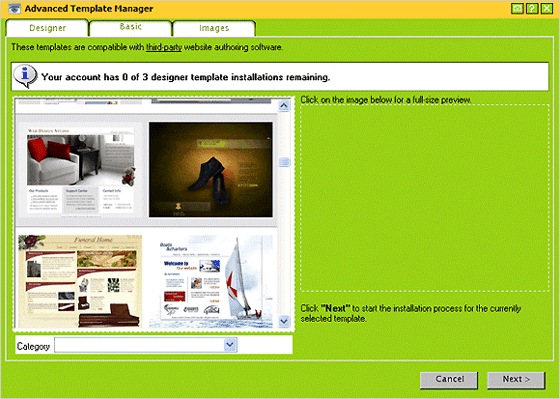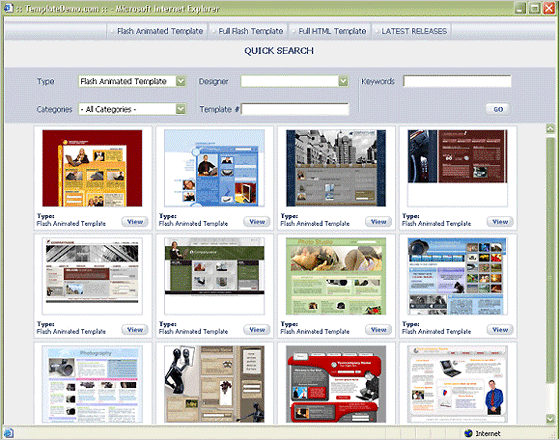 Manage access to directory specific and anonymous FTP. This application allows you to create, remove, and manage FTP users that have access through an FTP account. Directory FTP allows you to create users that can access defined directories in your web site, and Anonymous FTP allows users to log in to your site anonymously.


Manage your secure shell. Secure Shell, or SSH, is a UNIX-based command interface and protocol for securely accessing a remote computer. It is frequently used as a secure method to remotely access and manipulates files directly on a website.


Protect areas of your website with passwords.


Quickly find out how much disk space you are currently using as well as which directories are occupying the most space.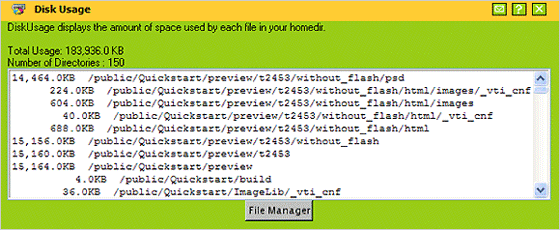 Manage your website log files, or enable/disable logging. The Log Manager allows you to obtain raw server logs for site activity and traffic. You can view, delete, print, download, and date your log files. You may chose to disable logging altogether to conserve your disk space. Your Server Logs can also be downloaded for use with other statistics packages.



Monitor site statistics and measure the success of promotional campaigns with Web Stats. Track yearly, monthly, daily, and hourly statistics, top entry and exit pages, referrer sites and more!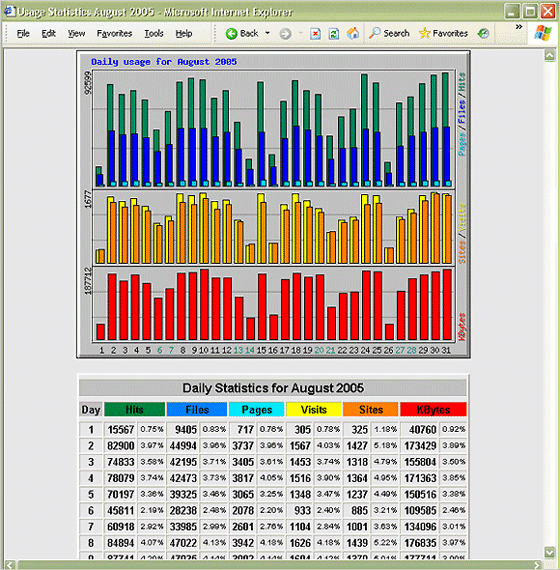 File Restore allows you to restore your site content from hourly and daily backups.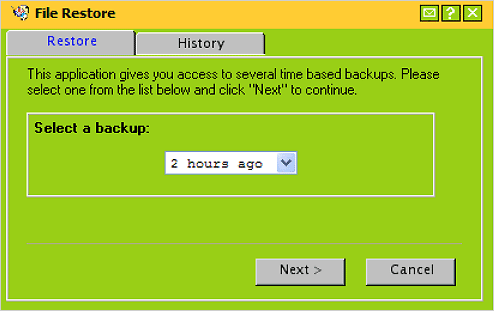 Promote your website by submitting to the big search engines.